Welcome to Night Owl Prints!
We service both printed shirts and DTF transfers. We are happy to help with your project.
View our collections to get started.
Have a heat press?
Pair our high quality prints with your heat press for professional product creations!
Shop transfers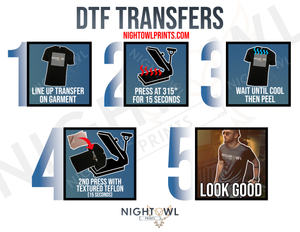 DTF Transfer Instructions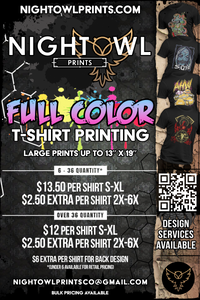 Custom Full Color Shirt Printing
Large full color prints of your images on tees. No set up fees. No color restrictions. Large, small, and single runs available.
Order your Tees!